2nd December 2022
MAGIC ANNOUNCEMENTS
MaGiC USA is a deal-by-deal Private Equity Platform bringing global investment opportunities in Real Estate and Technology domains to Accredited Investors all over the world. With 95 investments and 35 exits over a short period of 6 years, we have built up a performance record that we hope you would be proud of.
Macroeconomic Snapshot: 
With the global macroeconomic scenario turning fluid, we are in a period of uncertainty. As the USA aggressively pushes to reduce inflation, the consequences are being felt worldwide; this has created a puzzle with several moving parts and is making 'caution' the operative word for investment decisions.
Emerging Opportunities: 
It is our view that the global challenges in motion are beneficial to Asia (non-China) – and India in particular – in the medium to long term, creating opportunity spaces for domestic and global investors. MaGiC USA and its affiliates are accordingly identifying the right partners, products and structures to promote reach into hard-to-access deals for small-bite investments. We will also add certain public and private market products globally and in India to our currently predominantly private and US-centric portfolio, and are strengthening our teams by bringing in more qualified and experienced seniors into the firm. 
Announcements: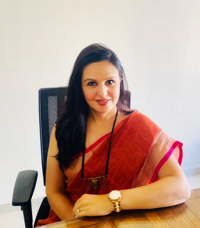 Asha Yadav joins MaGiC Capital as Chief Business Officer. She will also focus on building the wealth management business as the Chief Executive Officer of the distribution firm. Asha is a quintessential business leader, strategist and compulsive troubleshooter, maintaining these as cornerstone principles in a career spanning over two decades. Handpicked as a founding member for three large organizations – namely Care Health Insurance, Aviva Life Insurance and United Health Care – she has driven major transformation initiatives and led large geographically dispersed teams to forge complex yet delicate relationships. 
---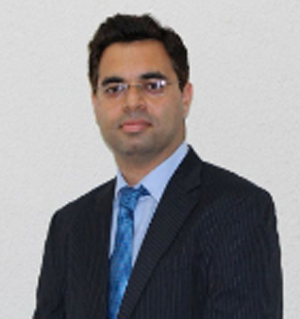 Neeraj Mendiratta joins MaGiC Capital as the Chief Investment Officer. Neeraj will report to the Investment Advisory Committee and will focus on global partnerships, products, structuring and risk management. Neeraj is an investment professional and CFA Charter Holder with 12+ years of experience in Equity and Fixed Income Investments, Private Equity Deal Analysis and Venture Capital Investments. His expertise includes Hedge Funds, Asset Management, Family Offices, and Consulting. He started his career as an analyst with a US-based high-yield hedge fund, and has had a long stint in the Private Banking & Wealth Management space at leading banks like Societe Generale and Credit Suisse.
---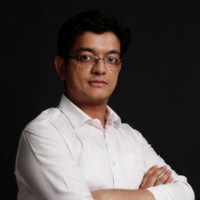 Anuj Jain, who has been the CIO at MaGiC USA, has been made a member of our Global Investment Advisory Committee (GIAC). 
Anuj is a venture capital investor and focuses on early stage technology startups. He has over 10 years of experience in venture capital, private equity and investment banking. At Ncubate, Anuj focuses on investments in Fintech, SaaS and Consumer startups. He is also involved in portfolio management, working closely with founders in driving business strategy, growth, financial control, business development and corporate governance. Prior to this, Anuj was part of founding team raising its maiden venture capital fund. Anuj also supported a private equity investment platform for structured investments and led operations and growth.
Over the coming weeks, these leaders will make efforts to engage in one-on-one conversations with many of you with a view to receiving feedback and increasingly aligning our strategies with your needs. We endeavor to continue to expand our reach and ability to structure global deals and investment opportunities to serve our Investors more wholesomely. 
MaGiC Team